Our energy usage; 2018 to 2019
Jul 15th 2019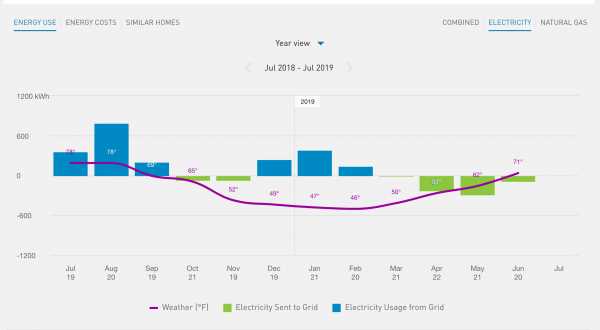 I have been mining the PG&E website account area for our energy usage. I thought it'd be a neat thing to see how much we use, where we could trim usage if need be.
Electricity: 1328 Kwh/year
Natural Gas: 576 therms/year
The US average is 4401 Kwh/year per person, and when you take into account we have a family of five in a hot area, our number is crazy good! Of course we have a 5Kwh solar setup on our house which goes a LONG way.
According to Carbonfund, our family produces 3.54 tons of CO2 a year. The US average is 25. Yay! I definitely still want to get us to a point where we are generating all our electricity and then using natural gas just for the stove. (It currently is for our water heater too, and our furnace). We'll need more panels, maybe a smidge of wind and an energy storage system, but it's possible.